Nana Gotti's SS19 collection entitled "Castles in the Air" is a thoughtful ode to the Belle Époque.
Inspired by the elegance and theatre of this time period, we see avant-garde evening-wear as well as extravagant daywear.
Materials this season are luxurious with silk chiffon, Crepe de Chine, tulle, and organza being used and colours are bold and bright.
We predominantly see warm tones of yellow, gold, orange, and red but there are also a few darker, cooler hues interspersed throughout, such as olive green and navy blue, which could act as transitional colours for autumn.
Silhouettes are interesting as they are informed both by styles from the past and modern architecture.
We see clothing that could have been created by Paul Poiret with high-necked collars in dresses and jumpsuits alongside exposed décolletage in strapless and halter-neck pieces.
Modern, clean lines are inspired by the architect Javier Cuervas, whose buildings are contemporary yet unfussy, but they could also hark back to the demand for functional, non-restrictive clothing for the newly emancipated woman of the 1900s.
Draping is a huge part of this season's range as we see flowing waterfall hems and loose-fitting shapes as well as elaborate layering which adds volume.
To offset the simpler style lines, we see ruching, ruffling, mesh panels, and gathered sleeves. Asymmetry is also featured with the recurring single sleeve.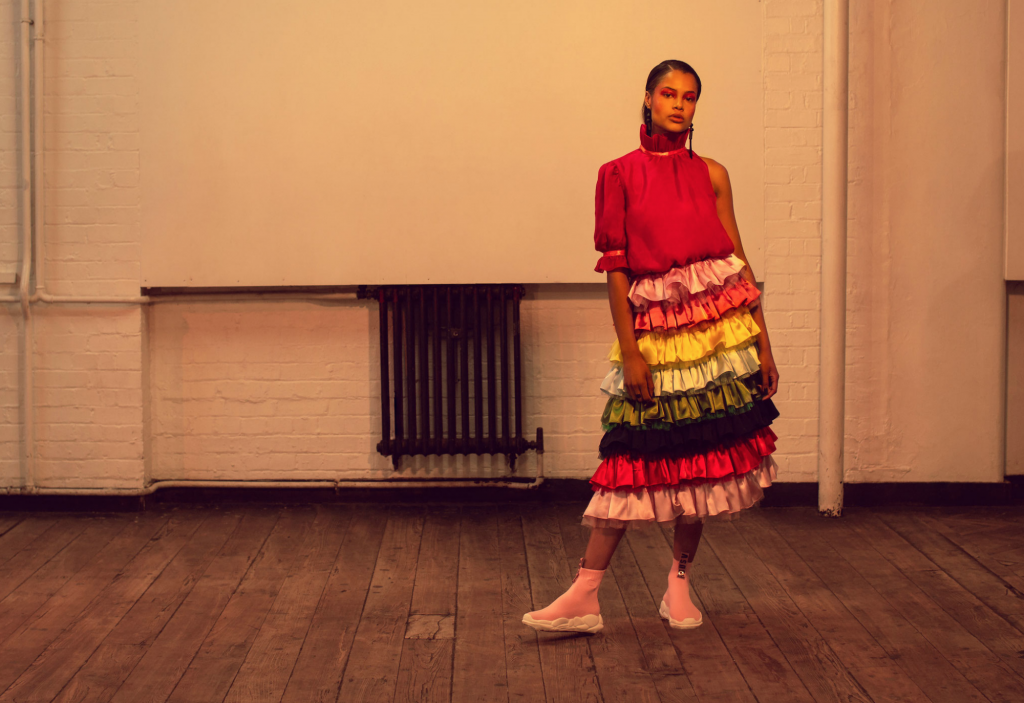 Flower appliqué appears on almost every look and adds a sense of whimsy and charm and the placement is organic and unaffected. If you so desire, however, the pieces are also available sans appliqué.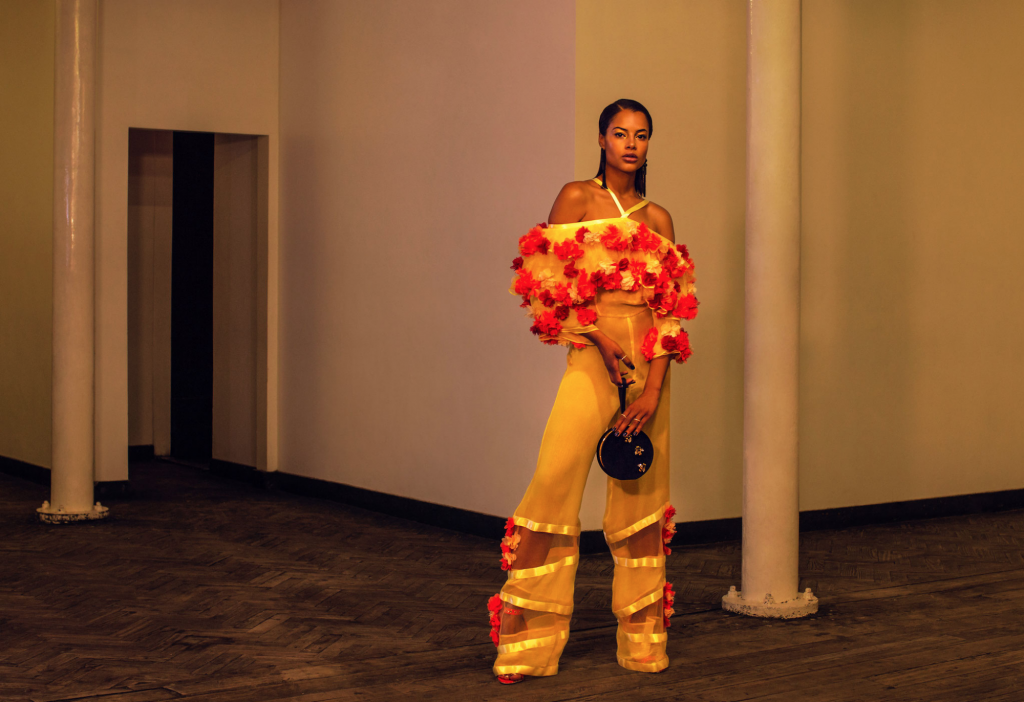 My personal favourite this season has to be the gorgeous pale blue split-leg jumpsuit with pink and cream flowers. It's delicate yet dynamic, perfect for the contemporary woman who wants to feel at once feminine and powerful.